Élan social: Gimme Gimme Gimme →
elansocial: My eight year old daughter asked me to buy her the new Skechers that a girl in her class has started to wear. Apparently, they are the talk of Third Grade. These coveted clodhoppers are named "Daddy's Money - Gimme." I am not sure where to begin with my list of things I find wrong with this….
7 tags
"This is my dilemma. I am dust and ashes, frail and wayward, a set of..."
– Richard Holloway, Scottish writer.
4 tags
5 tags
3 tags
5 tags
What do bad girls get....
Well I've been a bad girl indeed, totally neglecting my musical advent. So this seems like a good choice and is one of my christmas favs. My choice for days 7-12. From the very talented Joan Osborne
5 tags
Japanese Paper Lanterns via hovercraftdoggy
Beautiful
5 tags
Advent Day 6: The Pogues and you can guess the...
That I managed to wait until the 6th to post this shows great restraint. Enjoy; I always do. http://www.youtube.com/watch?v=HwHyuraau4Q
4 tags
Advent day 4: 'What Christmas Means to Me' Stevie...
Nice live recording recording
8 tags
Advent Day 3: Dolly and Rod's Baby It's Cold...
I love that these two collaborated on this lovely duet.  Seriously, who do you think uses more hairspray? Ringing out December 3rd here in the Tropics with my AC cranked up. Baby it's cold outside.. my duvet.
5 tags
America's strange nom nom attitude.
Interesting article about an infographic created showing world food consumption and in particular, American's strange relationship with food. You may be surprised to discover we don't eat much more in terms of calories than some other countries. Do visit the original interactive infographic. 
5 tags
Musical Advent Calendar: Day 2 Snoopy vs Red Baron
December 2: Snoopy vs The Red Baron. Nothing like kicking off any festive season with the Peanuts. PS. Day 1 was: It's beginning to look a lot like Christmas by Perry Como but I forgot to Tumble…
7 tags
5 tags
Everything You Wanted To Know About Human... →
There's so much more than just straight and gay.
4 tags
4 tags
"Never grow a wishbone where your backbone ought to be."
– Dorothy Parker
4 tags
4 tags
"Prince charming is JUST around the corner. Unfortunately it is a VERY VERY..."
– Fil Vocasek
16 tags
My Two-Year-Old Is a Romney Supporter.
My little girl, two years old, is a Romney supporter. How do I know you ask? After peeing in the toilet, flushing and closing the seat cover she gleefully shouts: I DID IT!! Of course, I know better since I got her panties off, propped her up on the toilet, wiped her tush and got her back down. I won't mention the contributors to our wonderful indoor plumbing… I'll let her ride...
The Rube: Things people say that we loathe-- →
jennyrubin: 1. "I'll keep you in mind". Most likely they will not. 2. " I'm busy". No, you are not. You are on Facebook. 3. "I'm so broke". Unless you're depositing one dollar because you have 19 in the bank and you need to withdraw 20, you're not totally broke. 4. "I'm really trying to get things… Love this. Thanks Jenny.
3 tags
2 tags
4 tags
6 tags
"Do you think if we marinated reality it would become more tender?"
– Cordelia Newlin de Rojas
5 tags
Technicolor visions of the future. →
Cartoon strips from the last century.
6 tags
"The Double Dip: It's bad for the economy and crudités"
– me
3 tags
4 tags
Little girl dreams of the moon.
P: Maman, I want to go to space. Me: Great, you can become an astronaut. Remember to work hard at school. P: Yes I'll be an astronaut and go to space. But you have to come with me. Me: Houston we have a problem.
2 tags
"For talent without craft is like fuel without an engine. It burns wildly but..."
– Robert McKee
5 tags
Lanterns & Mooncakes Singapore-Style
We totally missed this festival last year but then we'd only just arrived to Singapore and had a baby 10 days before so I believe a little slack should be cut. I have yet to fully understand the significance behind the lantern celebration and the mooncakes (yes I am ashamed but not so much that I won't admit to it). I do know it seems to mark the end to the endless incense burning,...
4 tags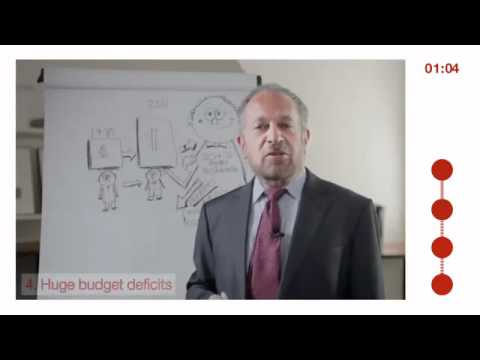 Singapore Snippits
There is something wonderful about seeing three women, one in niqab*, one western and one in hijab* giving each other a bunch of high fives while strolling through a mall. Niqab is where the head and face are covered while hijab is just the head.
3 tags
Literary Voyeurism
Buying books in Singapore is quite cost prohibitive. Fortunately there exists the British Book depository where you can buy almost any book at prices close to Amazon and they ship free globally with no minimum purchase. But that isn't the best part. I can't help but stare at their live purchasing across the globe.Who knew literary voyeurism could be so addictive.
"Oh Maman Look at the moon! So beautiful in outer space. I go to moon Mama. I go..."
– Pacifique tonight gazing up at a custard colored full moon looming low in the sky.
3 tags
Mother's day 2011 - our first in Singapore
Celebrating mother's day is a toss up for us. Should we go with the US date which is shared by a large majority of the world's countries or go with Mexico's May 10th, which is tempting as it's easy to remember and is also the day I started labor with Pacifique (who came on the 12th, yes sympathy accepted even 3 years on.) This year, I was spoiled rotten on the former with...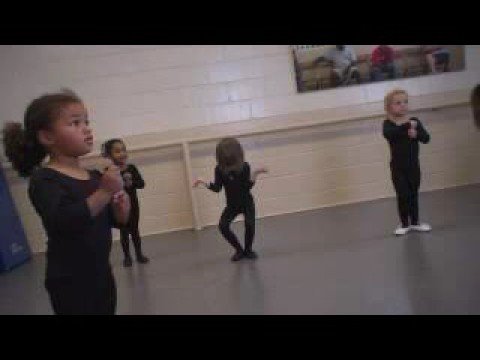 "It's Mickey Mouse Duchan, It's beautiful!"
– After receiving a hand delivered Birthday Invitation whilst she was eating dinner in the nude. Exclamation followed by big naked hug. 
tumblrbot asked: WHERE WOULD YOU MOST LIKE TO VISIT ON YOUR PLANET?
3 tags
Bali Holiday: In the beginning...
…. there were hours of research, where to go, where to stay, this looks nice, but trip advisor reviews sow doubts…. At last, as the minutes before husband's intense work schedule were no longer going to allow for said holiday, we found the one villa that was actually suitable for our kids, for us and for the experience we wanted and it was available! A traditional Balinese abode...
"There is nothing worse than aggressive stupidity."
– — Goethe (via lickystickypickyme)